Read Most
Frequent Questions
Who can benefit from us?
Everyone involved in the process of purchasing and selling a property like:
1. Loan Borrower or Property Purchaser
2. Real Estate Agency
3. Property Seller
4. SPA / Loan Solicitor
5. Bankers
How is WeProperty Cloud different than conventional conveyancing process?
All the transactions and processes involved in the conventional conveyancing will now be done online with our cloud's help. Where you had to call or go to some other place to meet your agent for any status update, will be done from anywhere at any time with our platform. There is no need to contact everyone separately, just upload the updated information on the cloud and every party involved will be notified. It saves your time and efforts making the whole process smooth.
Which benefits do I enjoy after registering with WeProperty Cloud?
Whether you are a borrower, agent or a solicitor firm, everyone can enjoy benefits from our services
Pre-uploaded documents and forms so that you can get it right the first time with no hassle of re-doing the whole documentation process
Prepare and generate Chronology reports that enhances the transparency of the whole conveyancing process
All the important files accessed in just a few taps
The efficient and error-free property transaction process
 Prompt Updates about the case status
How WeProperty Cloud increases the business of Real Estate Agents, Loan Agents and Solicitor Firms?
They will be able to provide a transparent and advanced method to proceed with their property selling process. It will attract more customers and give them a way to effortlessly monitor existing cases, and they can spend more time on new cases.
Why transparency is important for conveyancing?
So that our clients know there are no hidden charges or policies, and they are paying a fair price in return of a top-notch deal.
How do WeProperty Cloud's features make the affiliated solicitor firm stand out from the rest?
It makes them stand out in a lot of ways. We keep a record of everything and generate chronological reports. With these chronological reports, the transparency is enhanced, and it lets everyone keep track of the process flow from time to time. Solicitor will be careful with handling the case as he knows every action gets recorded in the system, making him more trusted than the rest. They get the documentation process right the first time without any delay due to errors, making the whole conveyancing process more efficient.
How we can make the real estate agent and loan agent feel comfortable if their client is using the solicitor firm affiliated with WeProperty cloud?
All our affiliated partners are experienced and trusted; we will give all the necessary details required by our real estate and loan agents to ensure a comfortable and trusting working relationship between all the parties.
How does WeProperty cloud enhance the experience of Realtor and Loan agents?
Realtor and Loan agent needs to monitor the progress of hundreds of files, handled by different
firms. This is a very tough task for them to do on a regular basis. With our services, they can monitor all the progress and updates on our cloud in a much less time.
What is the registration fee?
WeProperty registration is absolutely free for everyone that includes, Loan borrower, Property Purchaser, Real Estate Agents, Solicitors, Bankers
Which bank is our panel banks?
• Ambank
• Maybank
• Affin bank
• Hong Leong bank
• Public bank
• Standard Charted bank
• Alliance Bank
• CIMB
• RHB
Online Conveyancing Services Platform
Our Support Team
will Always Assist You 24/7
01
For Any Query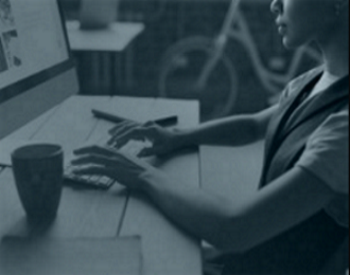 02
For Customers
03
For Services